We finished our Livestream today and the question was asked more than once, and also before, how I got into making these books. There is a little story about this and now with the second book being out for preorder (http://tegn.shop) and a contest running, I would like to elaborate on this a little more, and explain why I do, what I do.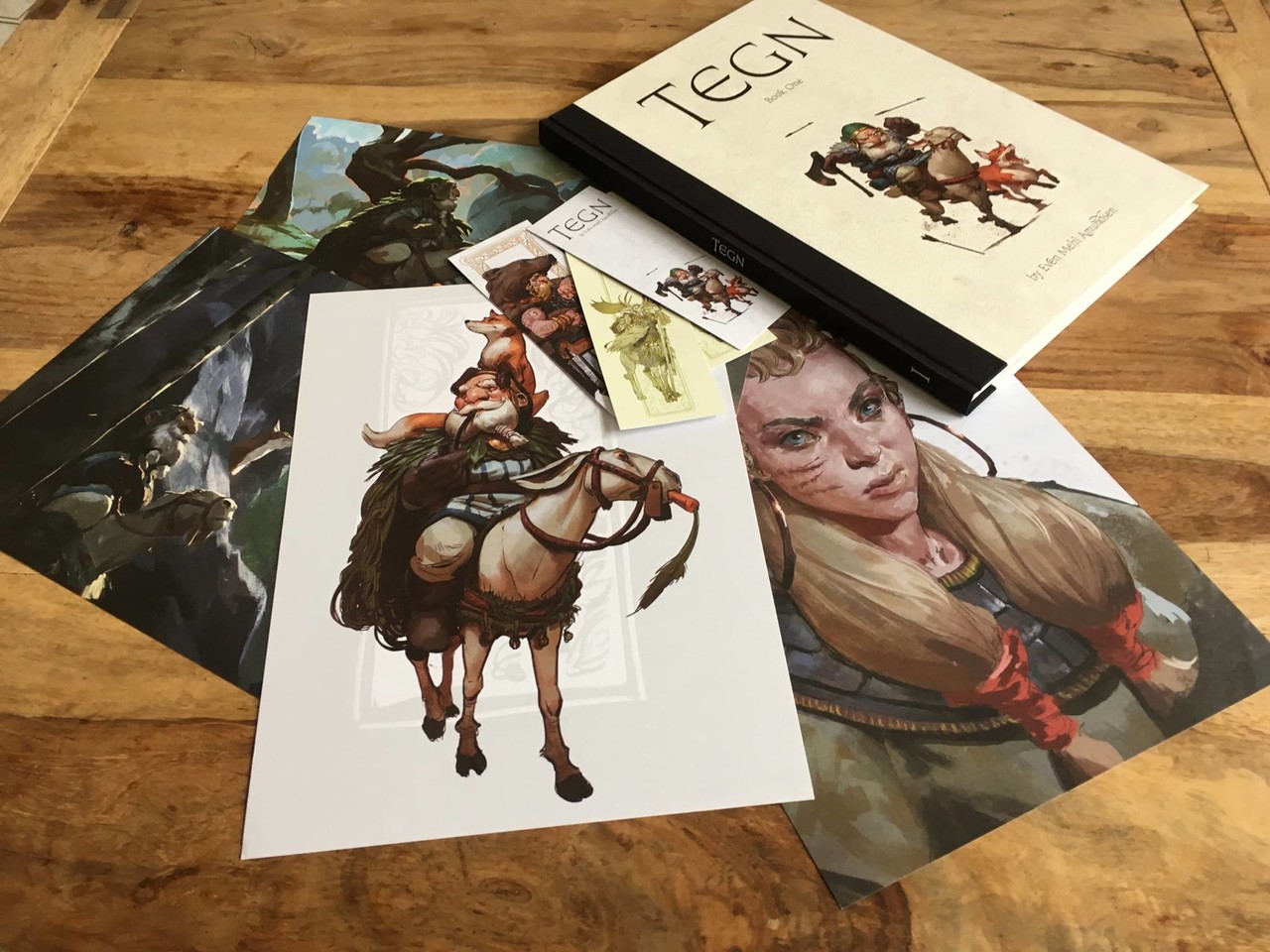 Much like my stumbling into my career, I stumbled into bookmaking as well, or was strong-armed into it, you choose which one is true. When 2016 was coming to a close I had all but finished a year of daily sketches and I wanted to finish it off somehow, gather all the doodles in some fashion and give it out to the handfull of people I knew were interested. 
Figured I could just throw it into a ZIP or PDF and email it, but this answer nearly got my head bitten off when Spiridon asked me if I had given any thought to making a book. 
"Are you mad?? Or simply and idiot?", that mix of greek and german inflexions can make anything sound jolly. I tried to explain that after a year I was all but done, and wanted to just tie this off and move on, but he would not be cowed and forestalled all arguments with; 
"Areit, hold on, give me a few days, and I will show you what it should look like".
I had played around with some layouts for myself, but they were embarrassing next to what landed in my inbox, and after that I was pretty sold. Ideas for one book turned into three, we edited, picked at details, moved things around, and little by little things came together. Book one came through the hectic rigmarole that is Kickstarter and did pretty well, and so we are following up with number 2 at the moment, and though we have moved on to our own little shop (tegn.shop) to sell from, this one too is doing well, and later this year we hope to bring the trio all together. And then, we might just try something bigger!
I think that'll do for a first post. For everyone who has bought books, liked, shared and generally supported, it is a kindness I hope is in part made up for by the work, though I want to thank you again. It is my favorite thing to so, making these things, and I'm real grateful for the help. 
Cheers! 
-Even 
PS: Don't forget to preorder, to join the contest, and to tell your friends!